How it works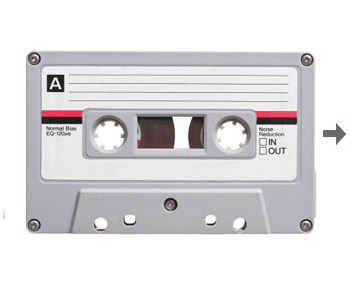 Our audio cassette digital conversion service could not be easier to use, no matter where you are located in the uk.
All you need to do is put your cassette tapes into a box that will protect them during transit and send them to us. We recommend that you use the Royal Mail recorded delivery or any courier that requires a signature as proof of delivery.
We will confirm receipt of your package once it arrives, and then start the conversion process.
Once we have completed your conversion, we will carefully pack your audio tapes back with your discs and then send everything back to you via Royal Mail Special Delivery, which will also require someone to sign for delivery. We will also confirm how many tapes we have scanned and send you a bill. You can pay by cheque, electronic banking or PayPal.
---