Our Photo Scanning Service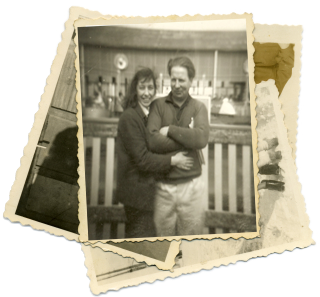 Photographs are your history and scanning them to a digital format allows you to preserve your families history. We will scan your photos and return them to you with a digital copy that you can archive, copy or share online with friends and family using social media sites like Facebook and Twitter.
If you are thinking of creating a photobook for a loved one on their birthday or wedding, send us your photos and we will return them in a format ready to upload to your photobook provider. Alternatively, we offer a full Photo Book design service where us scan your photos, upload them to a photobook company of your choice and design your book for you.

We use high end flatbed scanners which is essential for old photos, your photo does not have to pass through a machine on a roller which may damage it.
By default, we scan photographs at 600 dots per inch (DPI) which is more than good enough for most photos, but if you want to have enlarged photos we will scan them to a higher resolution for you.
We can also scan entire photo albums with two levels of service, if you select our standard service, we will carefully remove each photo from the album and scan them individually and then once completed, place the photos back in envelopes and return the envelopes to you with the original photo album, which is ideal if you don't want the old album anymore. As an optional extra, and subject to an extra fee, we will also place the photos back into the album for you. Please note: if the images are stuck in the album and cannot safely be removed, we will scan them while they are still in-situ by placing the whole album under the scanner, page by page, so that we can ensure that your precious photos are not damaged.
For customers within our local area, we will collect your photos from you, professionally scan them individually and then return your photos back to you on CD/DVD.
We also offer a complete slide scanning service.
---